Inspired by Japan's traditional maekake, the merchant and artisan's apron of choice during the Muromachi Period, Sanpu Sanyo brings together three traditional Japanese textiles for a series of striking multi-purpose aprons.
The long & medium versions sport a classic blue sailcloth canvas front panel with woven sanada himo cord wrap-around waist straps — just like original maekake aprons.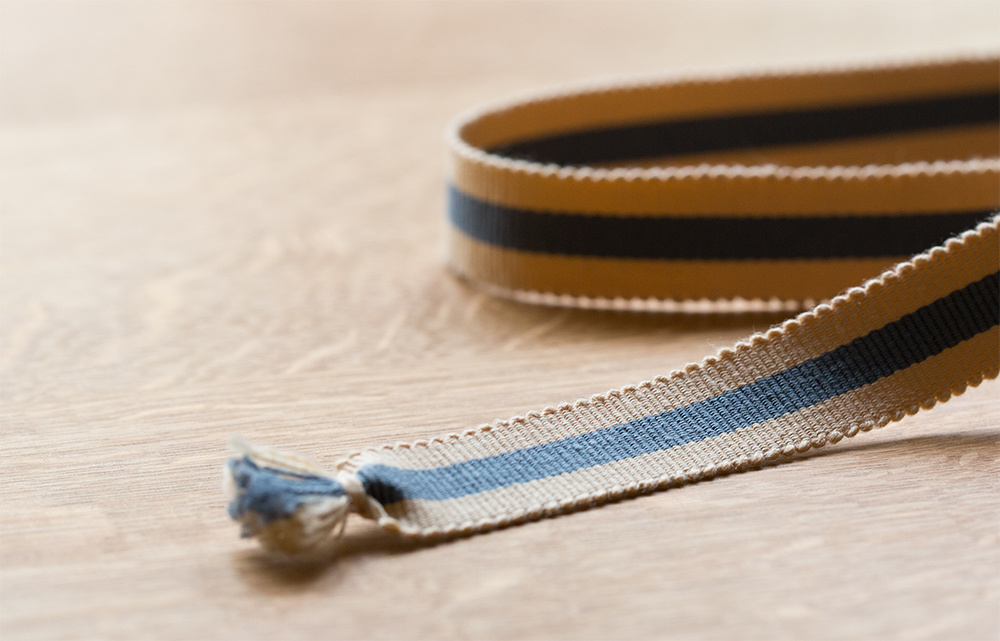 To give it a  bold modern twist, hand-dyed striped tenugui (traditional cotton handtowels) side panels have been added, along with several pockets and a front slit for easy movement.
Sanpu Sanyo Aprons come from a kimono store with over 100 years history of working with traditional Japanese textile artisans. It also specializes in tenugui design and is an advocate of finding new ways to use the cotton towels.
- Sailcloth canvas front, cotton sides
- Two front panel pockets, front slit
- One pocket and two pen slots on each side panel
- Comes wrapped in tatoushi — washi paper traditionally used to protect kimono in storage.
Available in LONG (first image) or MEDIUM (second image)