Furoshiki is both a wrapping fabric and the technique used to tie it. Its use probably goes back to the Nara Era (710-794)! At this time, furoshikis may have been used to keep onsen's (hot springs) or sento's (public bath) bathers' clothes separate.
Today, a furoshiki's use is much more diverse, for the pleasure of the eyes. It is mostly used to wrap bento boxes, thus limiting plastic bags and reducing waste on top of giving our boxes a super original style!
Furoshikis are also very popular in Japan to wrap gifts. It is considered as very elegant and gives the present a more personal touch.
Two wrappings for different presents: for instance, a chocolate box and a book !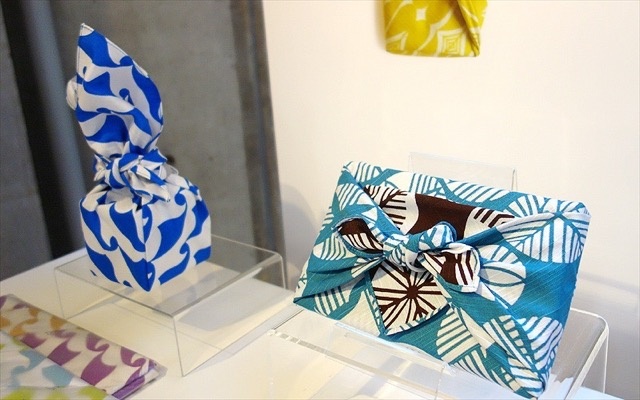 Among other uses, furoshikis can be tied to carry bottles and flowers, or to create an extra bag when we lack space. You just have to leave a furoshiki in your bag and get it out when you need it!
You can also choose to modernize your furoshiki with leather handles, for a more contemporary look.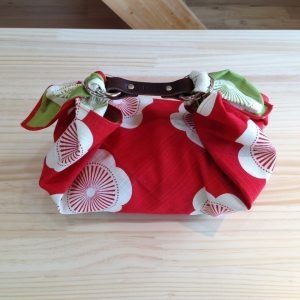 On the theoretical side, furoshikis can be made of any fabric (silk, cotton, nylon, polyester…) and exist in a variety of sizes (small squares for bento for instance, or bigger rectangles for bags, tablecloth… in the limits of your imagination!).
Visit our furoshiki section, our come visit our store to see our collection. 
Here's a furoshiki box wrapping technique