In recent years, all manners of companies and restaurants alike have started encouraging their patrons to bring their own reusable items. Reusable shopping bags, containers and bottles are now part of our daily lives. So why not consider the smaller items that we don't really think about? Straws are one of those items that we mindlessly use and throw out without sparing a thought. Luckily, here at Lunch à Porter we sell reusable stainless steel straws for your convenience.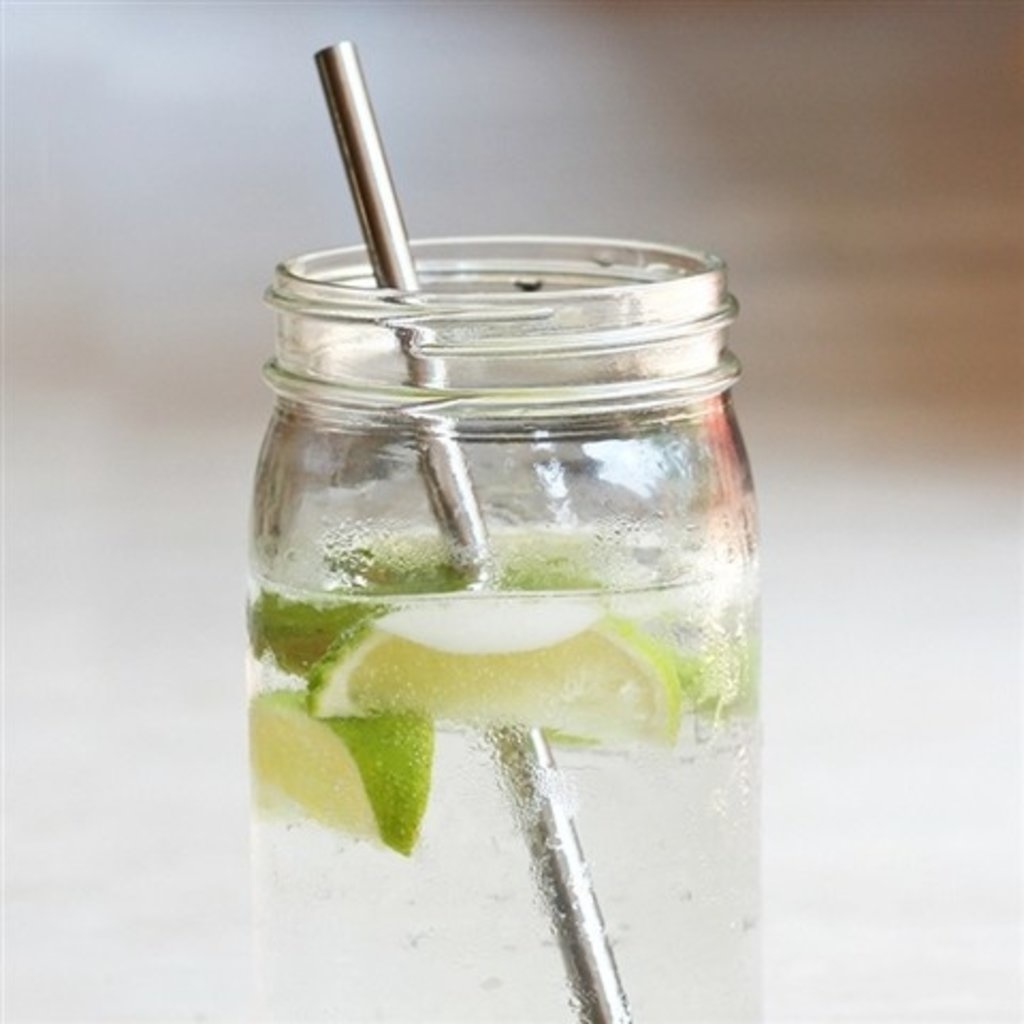 These straws are perfect for sipping on your favourite cold drink, and are large enough for smoothies too. By using and reusing your own stainless steel straw, imagine all of the plastic consumption that you're contributing to reduce.
By opting to use one of these straws, you're saving the environment… and yourself!
Avantages des pailles réutilisables
BPA-free
Phthalate free
Lead free
Eco-conscious
18/8 food-grade stainless steel
dishwasher safe
durable
waste-free
non-toxic
U KONSERVE cleverly packaged their straws in packs of 2 and have created a cleaning brush, perfectly sized for their drinking straws. If you already carry your own water bottle, or you refuse plastic bags when you go shopping, then maybe owning a reusable stainless steel straw is the next step for you in your quest to be more eco-conscious.