For the holidays, you might want to consider skipping the wrapping paper and give a few gifts wrapped in fabric. In Japan, fabric wrapping is called "furoshiki". This practice uses time-honored techniques to create a package that is both lovely and completely covered.
You might be wondering what is a furoshiki? We did a little "wrap-up" of the basics that you can read here.
A 100% Eco Alternative
It's also the perfect re-useable material for wrapping presents because it comes in lots of colors and patterns just like wrapping paper. Look around your house for festive pillow cases, sheets, tablecloths, old drapes, or even socks that are the right size for your gift.
If you don't have suitable material – look to the furoshiki wrapping cloths which are beautifully designed, eco-friendly and definitely reusable long after Xmas has come and gone.
Wrap your books, food platters, wine bottles and any gift for that matter. You can even find books dedicated to wrapping techniques with furoshiki!
Make the presentation of the gift as thoughtful as the gift itself!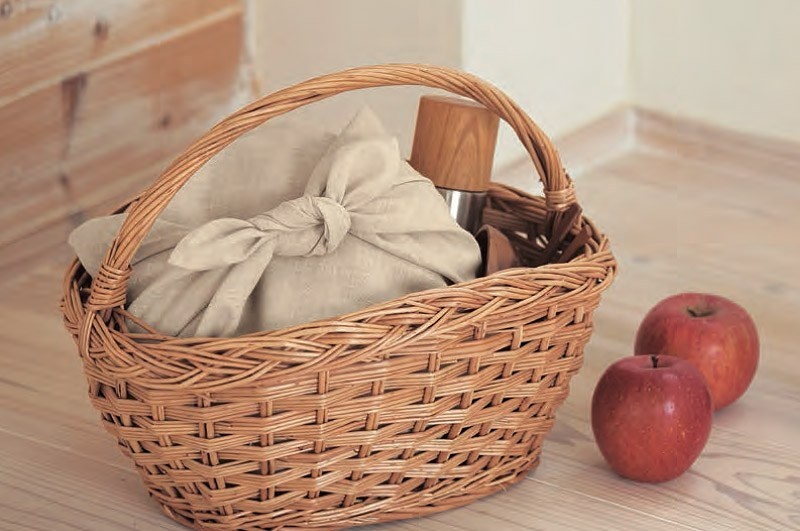 How to wrap with a furoshiki
Here are a couple of demos for you...