It's no secret that bentos are widespread across Japan, with hundreds of thousands of ways of making a fun and delicious meal. However, maybe you didn't know that there's a special kind of bento eaten only once a year, during Omisoka, December 31st. These picnic-like bento boxes are called osechi-ryouri, or osechi for short. 
Everything found in an osechi bento box has a meaning to the eaters, whether it's a play on words meant to bring good luck to the dinners, of a type of food that is traditionally associated with health and longevity. 
Toshi-Koshi Soba
This type of soba is eaten only during Omisoka and represents longevity and health. It is usually considered bad luck to leave some of this soba unfinished.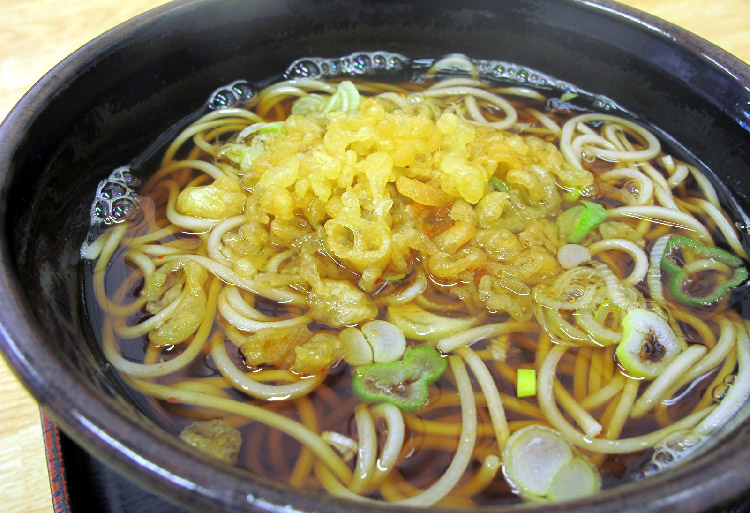 Kamaboko
These fish cakes are colourful and tube-like. These are meant to represent the rising sun on Hatsumode, January 1st.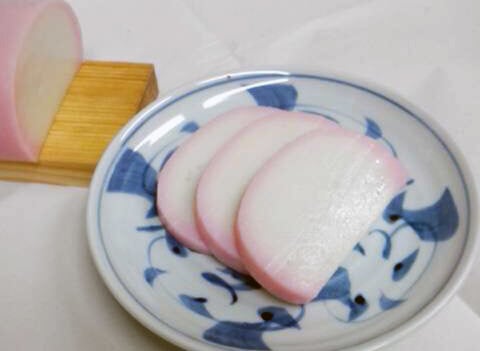 Kazunoko
Herring roe is eaten because of its double meaning. It is a play on words, as it also means "numerous children". This dish is eaten with the wish for many children being born in the new year.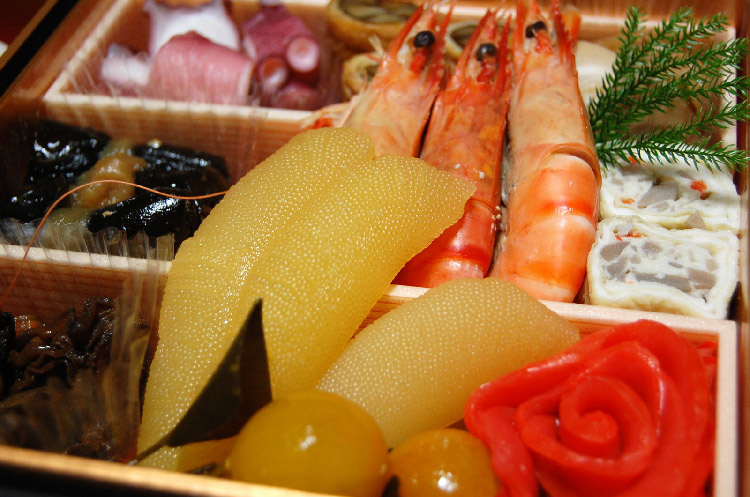 Mochi rice cakes
Mochi pounding is a common activity during the days leading up to the New Year. Mochi are eaten in the early days of the New Year, along with daidai (tangerine). Daidai is also a play on words, meaning "several generations", and therefore symbolizing good luck for everyone who consume them.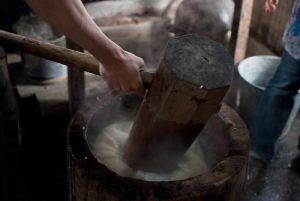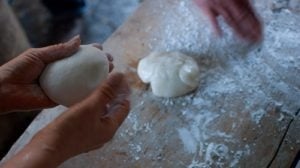 If you'd like to celebrate this year's New Year Japanese style, try preparing some of these dishes and placing them in your bento box. You'll get a feel for the traditional side of Japanese culture.