A thermos can be quite useful. Not only will it keep your beverage cold during the summer but will also keep it warm for harsh winter times. With so many options, sometimes choosing the right thermos can be difficult. Here are four criteria to consider when choosing yours:
What is the recommended material for a thermos?
Whether it be glass or stainless steel, it doesn't really matter. The beverage will keep its original temperature; whether it be cold or hot. The idea behind a thermos is to create a small empty space between two layers of any material. The void in between the material will stop any transfer of heat.
If you're looking for a visually appealing thermos, a glass-based one is the way to go. The walls of glass creates a nice and beautiful view of your beverage (like tea for example) with amazing transparent effects. As an added perk, it's always useful seeing how much of your drink is left.
On the other hand, if you're looking for something more resistant, a stainless steel based thermos is a great investment. Many companies uses this material to create different types of thermos; you're sure to find something that will suit your needs.
What is the ideal effectiveness of a thermos?
Different types of thermal bottles will keep your beverage hot or cold for different length of time. You have to determine how much of this aspect is important to you. If you plan on sipping your beverage over a 6 hour period, a 12 hours thermos might not be necessary.
Some types of thermos are so efficient that you might want to hold off drinking that hot beverage for a few hours. Obviously, if you like to drink your beverage in a reasonable amount of time, do not pre-heat your thermos with boiling water or simply invest in one that will retain the hot temperature for about 6 to 8 hours.
Thermoses are much more efficient at keeping your beverage cold. Fans of cold drinks might want to pick one up.
What about thermos size?
To carry the same amount of liquid in a bottle, a thermos is going to be bigger because of its double-walled construction. A 750 ml or 1L thermos is very useful when you don't have easy access to hot or cold beverages, however it might take up a lot of space in your lunch box.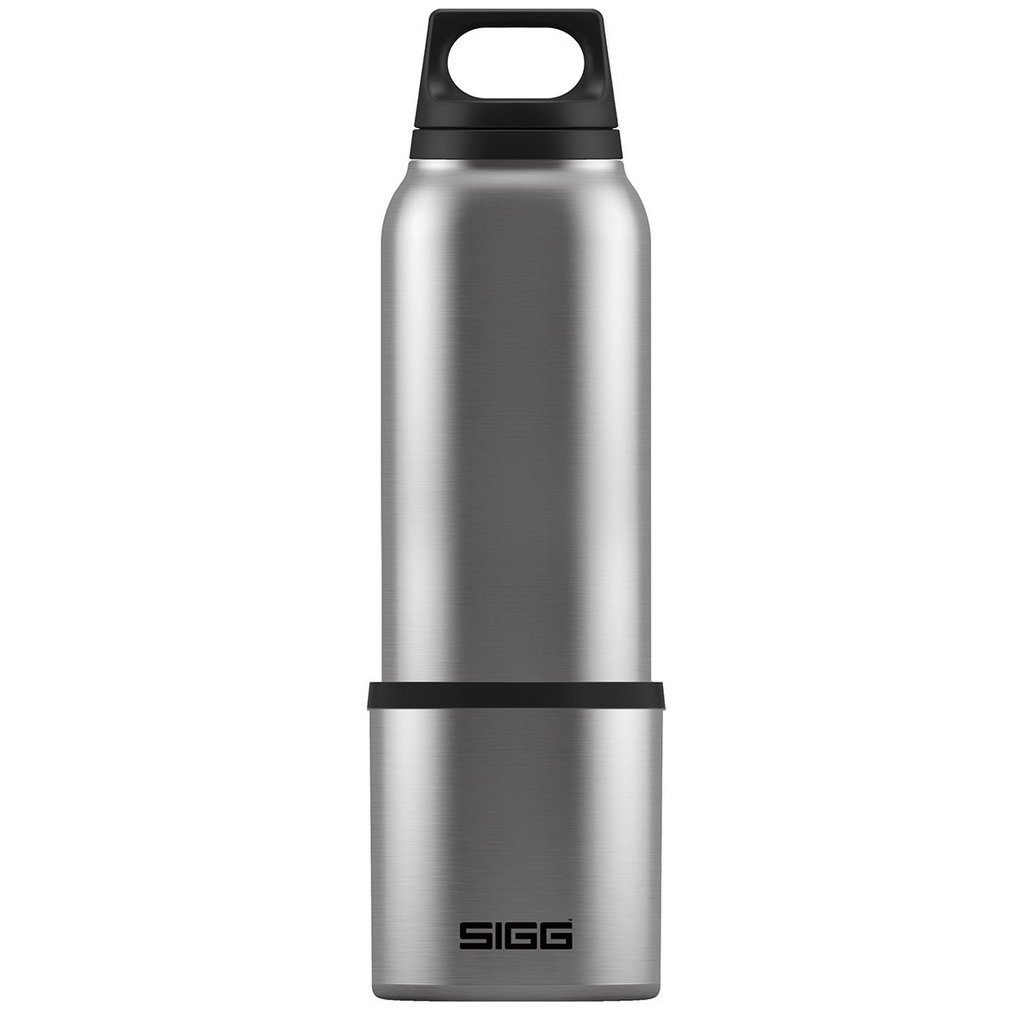 Additionally, if you use a big thermos to drink coffee, please consider that mean you'll consume a bit too much coffee than the daily recommended dose. You might want to replace it with a healthier drink. Same thing for smaller bottles. A 300 ml bottle is ideal for tea consumption, however you have to ask yourself how fast do you intend on drinking it?
Do I need accessories for my thermos?
Tea infuser: do you like loose leaf tea? If no, can you remove the infuser? If yes, how deep is the infuser in your thermos? If it goes deep, the tea will keep infusing until you reach the bottom of the infuser; it may get bitter. You can always remove it, but think about what you would do with it. It is going to be wet so you may want to have a place you can put it in.


What kind of opening do you want? Most people are fine with a screw-on top, but there are also flip-open lids.


Do you want to be able to put carbonated drinks in your thermos? Not all of them can support it as the pressure builds and can damage the opening. Note that some will preserve the bubbles while others not!