Take breakfast to go
Bento boxes are not just for taking your lunch on the go. Here are some ideas for a healthy and satisfying breakfast to go. Much better than a sub-par breakfast sandwich or sugary muffin from the local convenience store.
Homemade waffles & fruit Bento
When you are enjoying your Sunday morning waffles, make extra and freeze them for the rest of the week. Pack the waffles with a little container of maple syrup, some fruit and peanut butter dip, some cheese and there you have it - a quick breakfast to keep your body fuelled 'on the go'.
Overnight oatmeal, chia seed & fruit bento
This is a perfect time saving breakfast since it takes literally only a couple of minutes to prepare the night before. Mixing almond or coconut milk to oats and chia seeds the night before softens everything creating an effortless cold porridge. 
For one bowl:
1 large banana (frozen or fresh)
2 tablespoons chia seeds
2 tablespoons or more of rolled oats
1/2 cup - 3/4 cup of coconut milk (i'm allergic to almond milk so mine are always made with coconut milk. Either taste good so go with what you prefer.)
1/4 teaspoon vanilla
Touch of maple syrup and other toppings you like such as flaked coconuts, walnuts, fresh or frozen fruit, etc. If the mixture is too thick, simply add a splash of milk and stir.
Scandi rye toast & avocado open-faced sandwich
Hard boiled eggs are an excellent choice because you can boil a few at the beginning of the week and have a quick, high protein breakfast food for several to-go meals. Here we add them to toasted rye bread cheese and avocado but you can change things up with smoked salmon if you like. Give it a try - it's makes for a super-filling breakfast to go.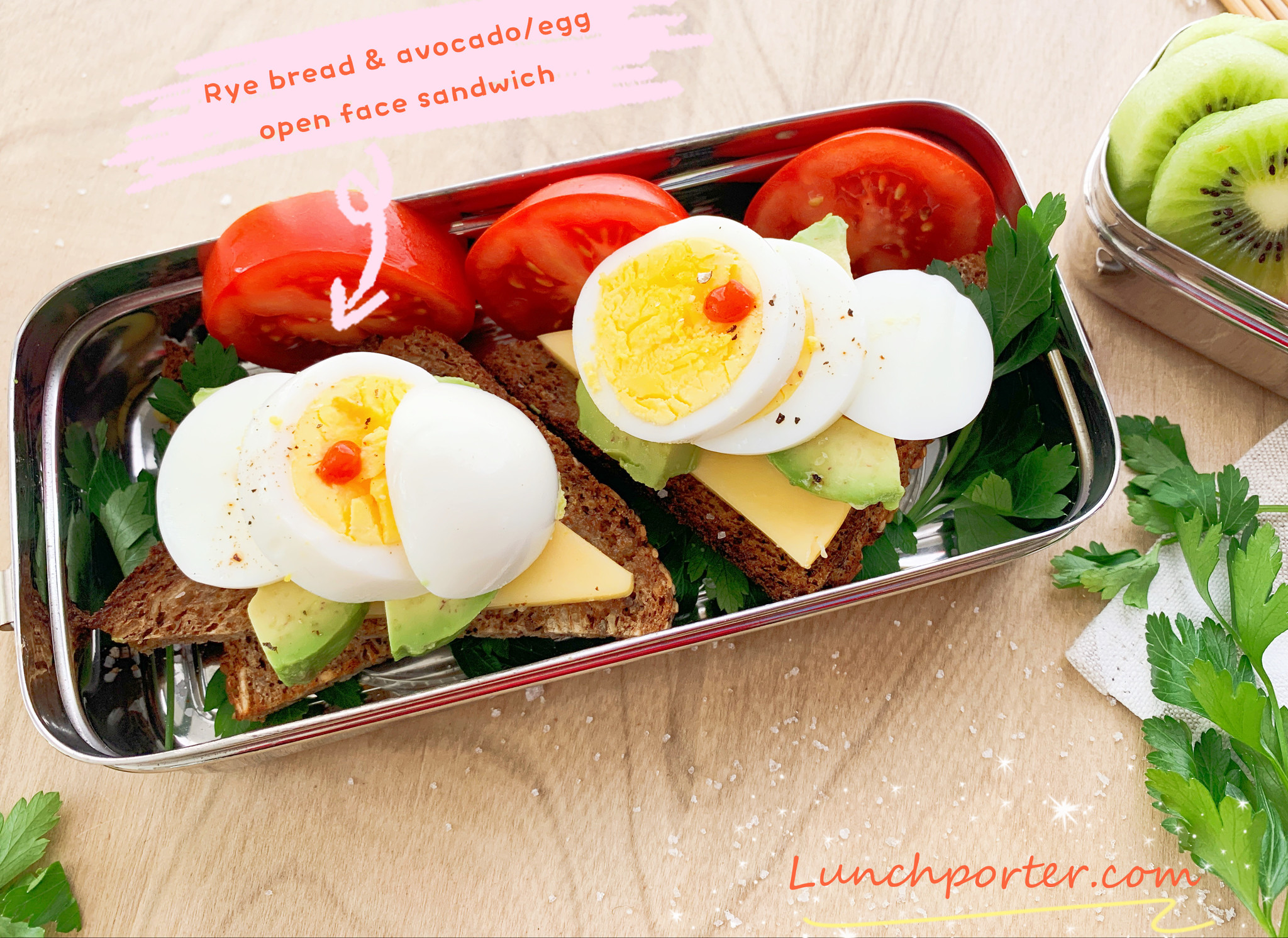 Bon appétit!