Ms. Nami of the blog Just One Cookbook shows us how to easily make flower shaped carrots for bento lunches. The orange color of carrots always adds a big impact in terms of upping the color factor in any lunch box.
Any bento lunch maker will tell you, anything can be put in the lunch box as long there is at least 3 different colors. So for example, a cute little omurice bee in a garden of carrot flowers! Or if you are having spaghetti, then add some of these cooked and floral shaped carrots on the top like if cherry blossoms were falling from a tree in spring!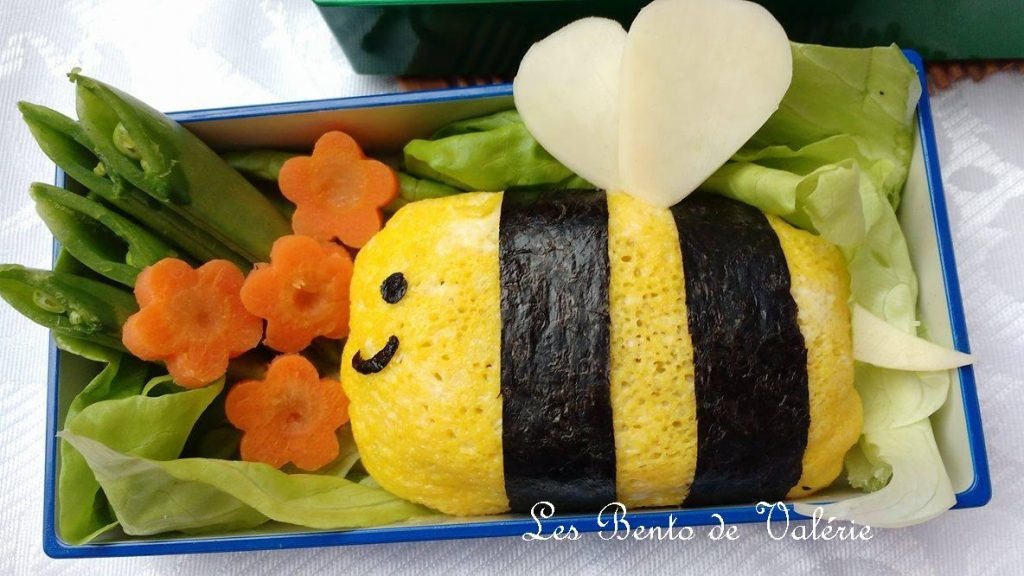 Here's a link to Nami's short lesson on how-to make these colourful carrot decorations!
Omurice bee with flower-shaped carrots from Le Bento de Valérie.
Enjoy!