Important Tips for Everyday Cleaning of your Thermal Bottles
General care for your thermos is important. Here are a few daily and deep cleaning tips to follow:
Tip #1 - Always rinse out your vacuum bottle after each use and rinse out the stopper under running water. DO NOT soak the bottle in water or place in a dishwasher to clean. The exterior, stopper and cup(s) can be cleaned using a moist sponge or soft cloth and mild dishwashing liquid. The interior can be cleaned using a mild dishwashing liquid and then rinsed thoroughly.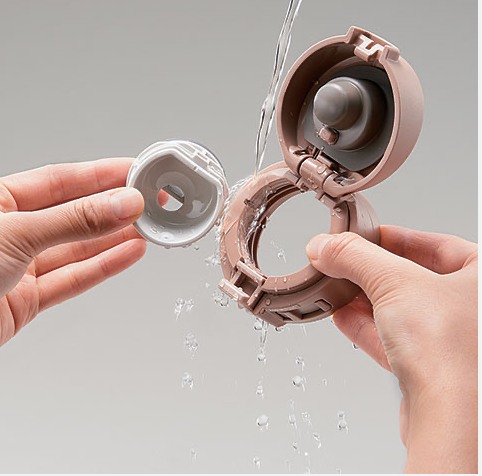 Tip #2 - To clean a bottle that has coffee or food stains, the easiest way is to use vinegar. Mix vinegar with ice cubes or warm water and shake it for a few minutes. Scrub the walls of the bottle with a brush and rinse the bottle.
Tip #3 - To sanitize your bottle
- Pour vinegar into the bottom of the thermos.
- Add baking soda.
- Fill the remainder of the thermos with very hot water.
- Let sit for several hours, like overnight. (DO NOT CAP)
- Empty the container and rinse thoroughly.
- Wipe out as much water as you can with the towel.