So you're looking for a new water bottle, great! You want it lightweight, okay, but also thermal…? Well, this is starting to get complicated. You see, there are two types of bottles in the world: double walled, or single walled. You may ask yourself "cool, but what's the difference?" Turns out, quite a few things are different between the two and we'll tell you all about it here.
Double Walled (aka the thermal bottle)
In order to retain heat (or cold), a thermal bottle needs to be insulated. This is achieved by having two layers of stainless steel, or glass, in the bottle. The two layers together will allow the bottle to regulate itself and keep the heat, for instance, inside, while the outside will feel like the ambient temperature. This is what we call a "double wall insulation".
Upside? You can enjoy ice cold water after a run in the park, or you can sip on a pipping hot coffee while star gazing.
Downside? Double walled means double the weight, so thermal bottles tend to be a little bit heavier than non-insulated ones. If you're thinking of buying glass, keep in mind that it will be a lot heavier than a stainless steel bottle.
Single Walled (aka the "I-only-drink-water" bottle)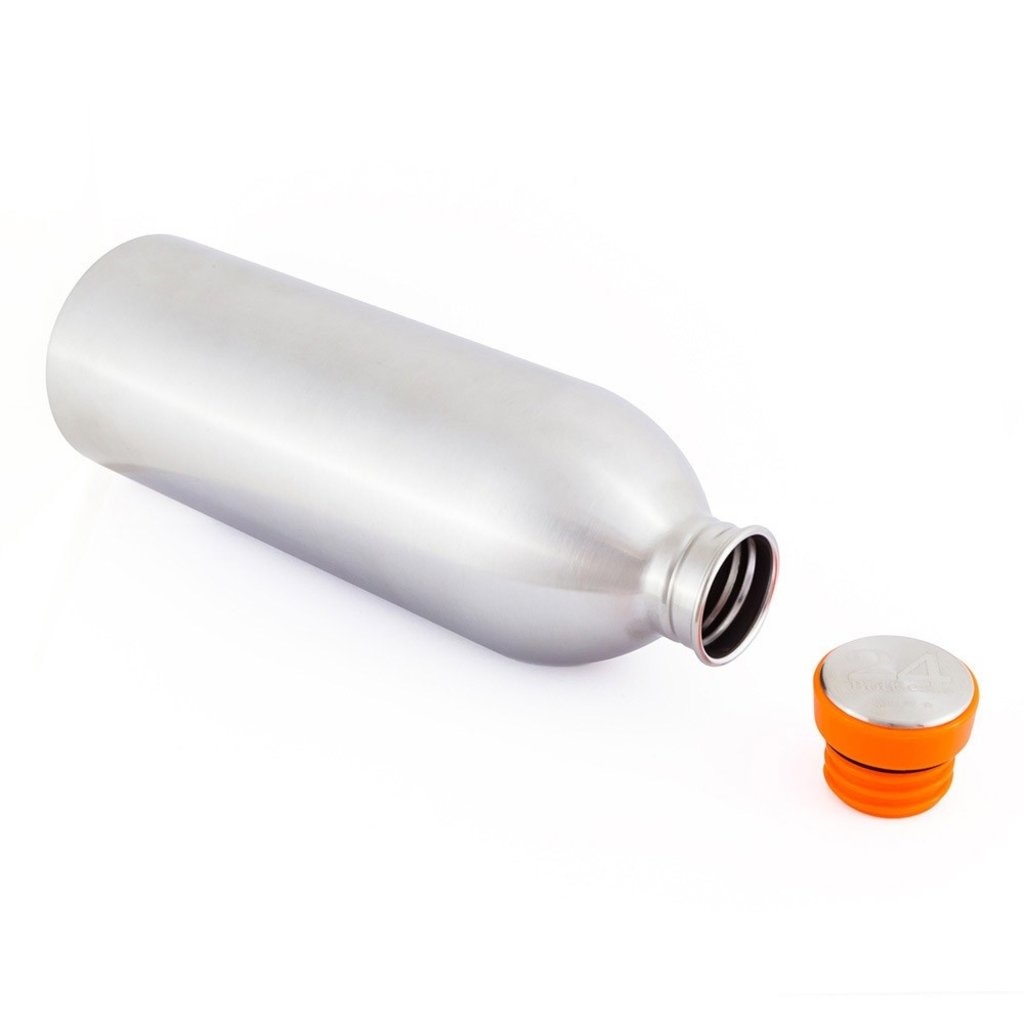 In contrast with the double walled bottle, this one will allow you to carry room temperature water. This bottle is a good option if you like to carry a lot of water with you. It will keep you from having to refill too often, all the while remaining considerably light.
Upside? These bottles in stainless steel are extremely lightweight (a little less so if the bottle is glass though).
Downside? Because it does't have thermal capacities, it can only hold water at room temperature. You can always put a hot drink in them, but keep in mind that it will only be warm for an hour or two, even less in the winter.