I have to admit that sometimes it bothers me to have to prepare my lunch. And I don't even have to make it every day. I often lack ideas, time, and will. Truth is, I mainly lack enthusiasm. But I recently realized that by forcing myself to change my lunches' presentations I avoid routine and it makes my mood better. It is a 3-word solution : color, shape, accessory.
Thus, I would like to present you 3 ways to decorate your bento box!
Diversify your colors
it's the simplest and the easiest suggestion of this list. It is often said that one has to vary their food's color for a healthy meal. Well, this also helps to create more attractive lunches! A simple example: you can just add some cherry tomatoes or small carrots for red-orange nuances, an egg for some yellow, salad for green, rice for white… It's really easy!
If you want more color you can also add spices to your dishes, like curry or turmeric in your rice to make it yellow, or some paprika for red. You can find more ideas here and there. You can also use a lot of colorful accessories!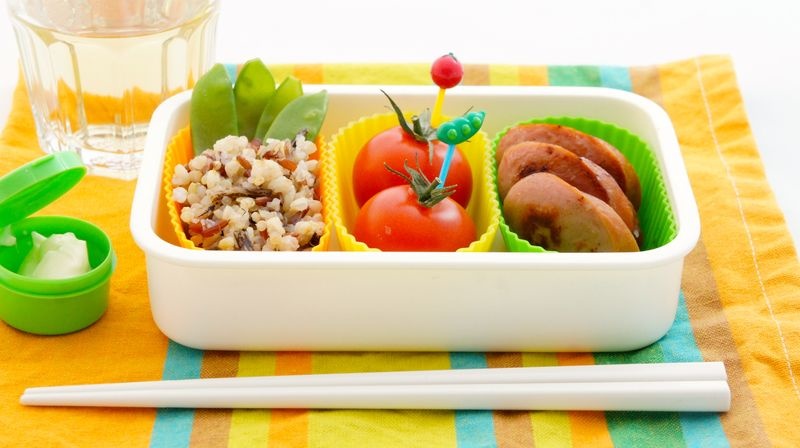 Some orange, green, white, red and brown-orange... It's not really hard to make a nice lunch!
Diversify your shapes
it will surely take you a little more time than diversifying colors, but the results will be even more spectacular! You just have to use a knife if you are motivated enough, or a food cutter with a nice shape. You can for instance choose to cut your carrots into flowers, your apple slices into rabbits or your cocktail sausages into an octopus! The food cutters can also be used to cut out your sandwiches into elephants or giraffes for instance. Finally, you can also find egg molds to cook your eggs in cute shapes. Find more bento art ideas here.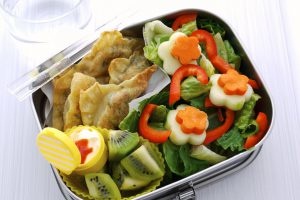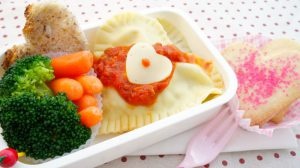 To get in a good mood, just add some cute carrot and cucumber flowers, or you can easily cut heart shapes in your bento, like here with bread and cannelloni, so that your special someone feels loved!
To give a final touch to your bento, you can buy some accessories to put in your bento, such as cute dressing bottles, colorful silicone containers to compartmentalize your food, some small toothpicks to use for your cheese bites, veggies or ham...
Have fun by personalizing your bento with bento art accessories! Use them for cherry tomatoes, cheese, veggies...
And you, do you have decorating ideas for your bentos? Feel free to share them on our Facebook page!